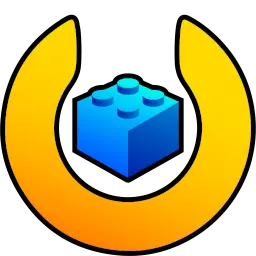 Hello Explorers!
We're excited to provide an update on a topic you've all been waiting for.
You might notice there isn't a sign-in option and that we've updated the message that was here.
Don't fret, this is all for a reason! What's that reason, you ask?
We know you've been waiting for news on when you'll all get to play again.


Starting later this year, you'll be able to download our server's source code and launch your own server to play on.
You'll be able to play through the entire game alone or with your friends and will never have to worry about the game getting shut down again. (You won't even need a Beta key!)


This might come as a surprise since we've always talked about hosting a server, but we've spent the last year trying to make it work legally. Lengthy discussions were had with The LEGO Group and many ideas were proposed, such as disabling chat and UGC features, but nothing was viable legally.

While we are deeply saddened that we cannot give this revival the proper "massively multiplayer" component with a hosted server, we are still thrilled that the world will get the game back.


Since 2013, all we've wanted was to bring back LEGO Universe and play it again.
We were all kids who loved the game and who wished we could've seen it get the success it deserved.
We never expected to see the amount of attention and support that the game has gotten over the past years, from both the community and The LEGO Group.


This is possible because of all of you. Thank you.
The community, all developers within the community and past/present from our team, the original game developers who've thrown encouraging words and The LEGO Group for caring about fan projects. More information will be provided when we get closer to releasing our server's source, but in the meantime; this isn't the end, Explorers.

We'll talk again soon and can't wait to see more players enjoying LEGO Universe again!
-The DLU Team